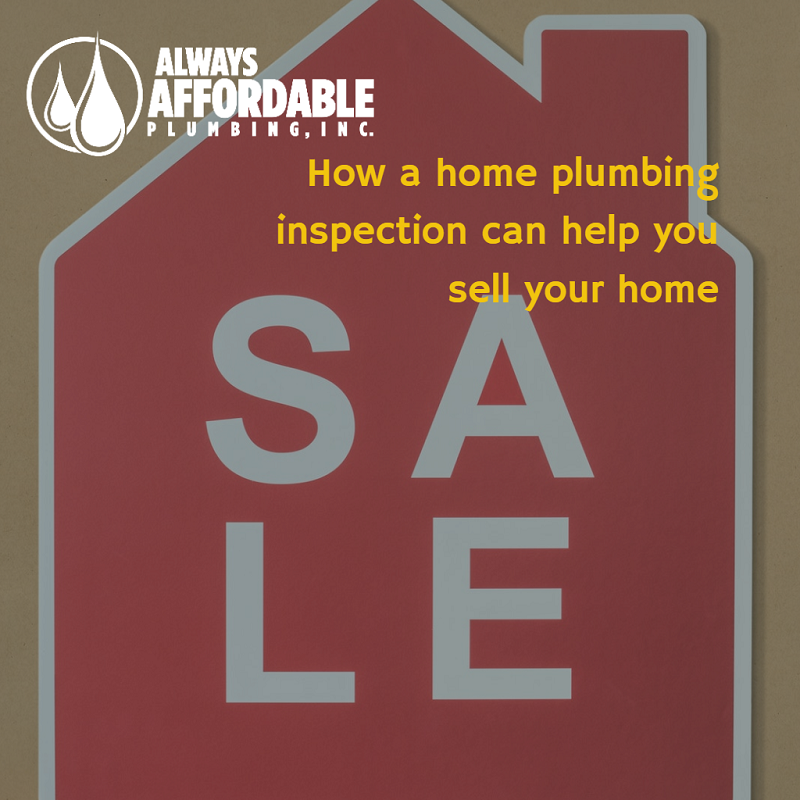 25 Jun

Get a Plumber to Help You Sell Your Home
Don't Let Plumbing Problems Clog Up a Sale
Always Affordable Plumbing in Sacramento Can Reduce Surprises in the Sale Process
Affordable Plumbing Sacramento | Plumbing Problems
Many people shop for homes during the summer. Maybe there's something about the sunshine that inspires a desire to move somewhere new. Whatever the reason, buyers are on the lookout when the weather is nice.
Unfortunately, though skies may be clear, your pipes might not be. As an emergency plumber in Sacramento, Always Affordable Plumbing knows how stressful plumbing problems can be at the best of times. However, imagine one happening in the middle of escrow!
Take a Peek Before Someone Else Does
A few small repairs can go a long way toward big profits when it comes to home sales. For instance, if you have a large crack in the wall, you don't wait for a potential buyer to notice it. You plaster and paint over it before showing your home. Furthermore, if there's a broken lock or dead tree, you take care of the problem.
Since you can't see your pipes or easily spot small but damaging leaks, you may not be aware of other fixes your home needs. But that doesn't mean you should just ignore the possibility! Out of sight should not mean out of mind when it comes to readying your home for the market.
Eager buyers can turn into hesitant ones with requests for price reductions if their own inspections turn up a collapsed drain in the yard. Get ahead of the headache by scheduling your own plumbing inspection. This can reveal any of a number of plumbing problems, including blockages, root intrusions and more.
Look at Your Home Through a Buyer's Eyes
If you're considering selling your home, go room to room and try to see what a potential buyer would see. For example, take that hot water heater. It's been a reliable for years, but will a stranger see a trusted workhorse? Or an aging appliance that will soon cost money to replace?
You may not mind jiggling the toilet handle. You've gotten used to it over the years. But a young couple looking to drop a down payment and then be cash-strapped for a while may see that as more a liability than a quirk.
Above all, a professional plumber can serve as a guide through your own home. Having pipes and drains in perfect working order can make the home-sale process run smoothly.
Avoid Making Rushed Decisions
Once armed with the knowledge of potential plumbing problems, you can make repairs on your own terms and timeline. After all, you don't want to have to make the call for a costly repair while the clock is ticking. It's always better to make a plan and carry it out, as opposed to deciding what to do in a panic. Trust us: We're emergency plumbers, so we know how crazy stuff can get.
Always Affordable Plumbing in Sacramento offers free whole-home plumbing inspections. Then, if the inspection turns up any problems, we can provide a free estimate and discuss economical solutions.
Service, quality, and affordability for our customers always comes first. Call today to schedule your appointment!
For our great plumbing tips and updates, FOLLOW US ON FACEBOOK!
CLICK HERE to learn why "expensive" doesn't always mean "best" when it comes to plumbing
Affordable Plumbing Sacramento | Pipe Problems