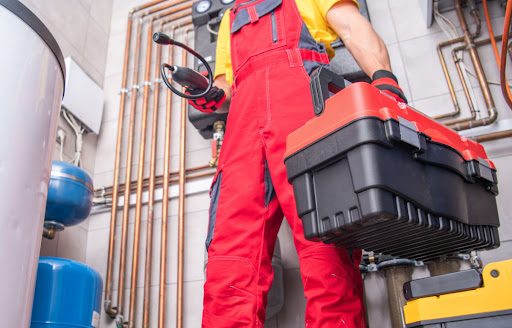 18 Apr

Do You Really Need an AC Tune-Up? Yes, and Here's Why

The days are getting longer and warmer, signaling that spring is almost here. But before the temperatures start to rise, be sure you're ready with your AC tune-up! Preventive maintenance on cooling systems can save homeowners big money in energy costs over their lifetime — not to mention avoiding major repair bills because of neglected upkeep. An AC tune-up is an important preventative maintenance step to keep your system running efficiently and safely. Regularly scheduled maintenance helps extend your system's life, reduce energy costs, improve indoor air quality, and reduce the need for repair services. 

Not only can a tune-up help to identify issues before they become more significant, but regular maintenance also helps improve system performance and increase safety. Professional HVAC tune-ups are an integral part of prolonging the efficiency and lifespan of your system. Without it, you can expect increased energy costs and a higher rate of unexpected breakdowns during warmer months – that's why annual air conditioner inspections by qualified technicians should be performed to ensure ongoing peak performance! Invest in routine maintenance for maximum peace of mind when summer rolls around.

By scheduling a tune-up with a trusted professional, you can help maximize the performance and efficiency of your system while avoiding costly repairs. Professional HVAC technicians are trained to identify potential problems and help you make sure that everything is running in good working order. Our technicians here at Always Affordable Plumbing & HVAC specialize in all things HVAC, including mini-split repair in Roseville, CA.

So why get a yearly AC check? Read on as we explain these vital steps toward maintaining peak performance from your HVAC system throughout the year!
What is Included in an AC Tune-Up?
Even if your system appears to be functioning properly, it's important to schedule an annual tune-up for optimum performance. Through consistent wear and tear over time, the efficiency of your unit can start to decline, leading not only to higher bills but also reduced comfort within your home. A seasonal tune-up will bring back optimal levels of operation by reversing these effects and restoring any lost energy due to yearly use, keeping you comfortable all summer long at an affordable cost!
Regular maintenance is essential to keeping your home comfortable, safe, and energy-efficient. An AC tune-up is an essential part of routine maintenance that helps ensure the system runs efficiently and safely throughout the season. During a tune-up, a technician will typically perform these tasks: 
Inspecting electrical components to be sure they are correctly wired and in good condition 

Testing operating pressure on the blower motor and adjusting it if needed 

Inspecting the exchanger for signs of cracks or corrosion 

Cleaning or changing filters to keep your system running efficiently 

Cleaning burners and checking ignition systems  

Testing the flue draft to ensure proper ventilation 

Lubricating all moving parts to reduce wear and tear on your system 

Inspecting safety controls such as limit switches, pressure switches, and fan limit control switch 

Measuring carbon monoxide levels in the air for safety 

Testing thermostat operation to ensure accuracy 
By performing an air conditioning tune-up, you can help maintain the efficiency of your system and extend its life. In addition, regular maintenance helps prevent unexpected breakdowns so that you can stay cool and comfortable all summer long. Contact us today to schedule your tune-up!
Contact Always Affordable Plumbing & HVAC for Your Tune-Up Services
As the temperatures start to warm up, now is an ideal time for homeowners to ensure their cooling systems are working properly. Ignoring AC tune-ups can mean more than just a hot summer — it could also lead to costly repairs or replacements down the line! Luckily for you, Always Affordable Plumbing & HVAC offers premier AC repair services in Sacramento, CA, and can be the company you rely on for quick and efficient workmanship. In addition, springtime maintenance allows you and your family to enjoy all seasons in comfort—not only by ensuring maximum system performance but by preventing emergency breakdowns from happening as well. So why wait? Schedule that annual appointment today and make sure your home stays comfortable no matter what Mother Nature throws at us this year!