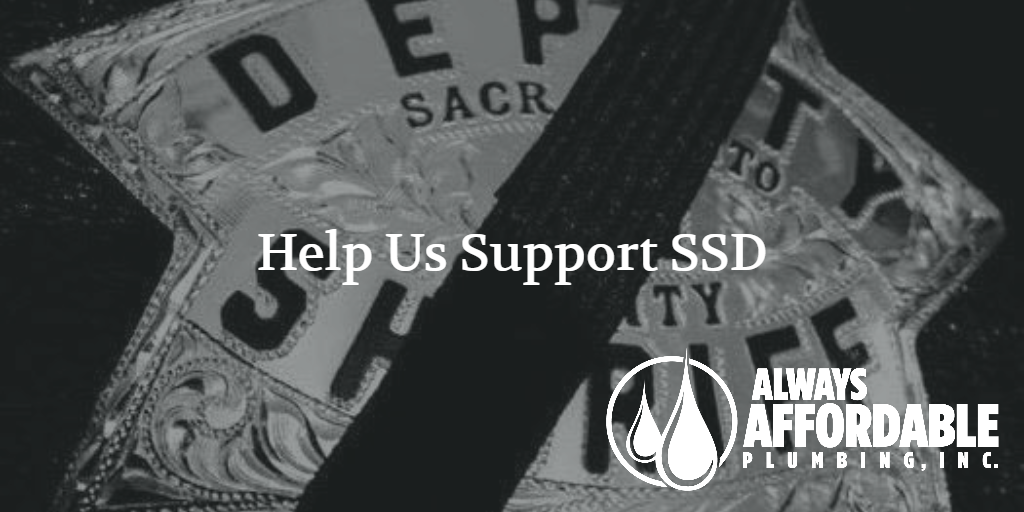 31 Aug

Sacramento Plumber Donating to Deputy Memorial Fund

Sacramento Plumber | Always Affordable Plumbing
AAP Donating 10% to Support Fallen Deputy
---
AAP has always supported our Military and Law Enforcement, Fire, 1st Responder, and Emergency Services Providers. In light of yesterdays tragic shooting, AAP is going to donate 10% of profits on any service scheduled between September 1st and September 8, 2017. Proceeds will be donated to the Robert French Memorial Fund. If you have been wanting to replace your toilets, or fix that leak, now is the time to act! Your service will help us increase our donation!
If you would like to make a donation without AAP service, please click HERE to be directed to the Robert French Memorial Fund donation page.
Tragic Shooting in Sacramento
"On the afternoon of August 30, 2017, Deputy French was involved in a shooting that took place along Auburn Boulevard in Sacramento. Deputy French was a 21-year veteran on the job who was currently a training officer. He was shot in the chest and died en route to the hospital. Deputy French is survived by his children, grandchildren and girlfriend."-CAHPCU
Sacramento Plumber Making a Difference
With the help of our customers, Always Affordable Plumbing can make our support tangible by contributing financially to the Robert French Memorial Fund. Please help us by scheduling service with us during the 1st week of September. In addition to emergency plumbing and drain services, Always Affordable Plumbing can help you with a whole home plumbing inspection, hot water heater upgrades, water filtration options, pipe repair, leak detection, and more! CONTACT US today to get scheduled and have peace of mind knowing that not only are you getting the most affordable plumbing service in Sacramento, your service is helping us support our local L.E.
BE SURE TO SCHEDULE BY SEPTEMBER 8th TO HELP MAKE OUR DONATION THE BEST IT CAN BE!
Thank you for your support,
NATE B., President/CEO
---
Always Affordable Plumbing provides the Sacramento, Elk Grove, and surrounding areas with quality, honest, affordable plumbing services, including 24-hour emergency plumbing service at NO EXTRA CHARGE!
Always Affordable Sacramento Plumber