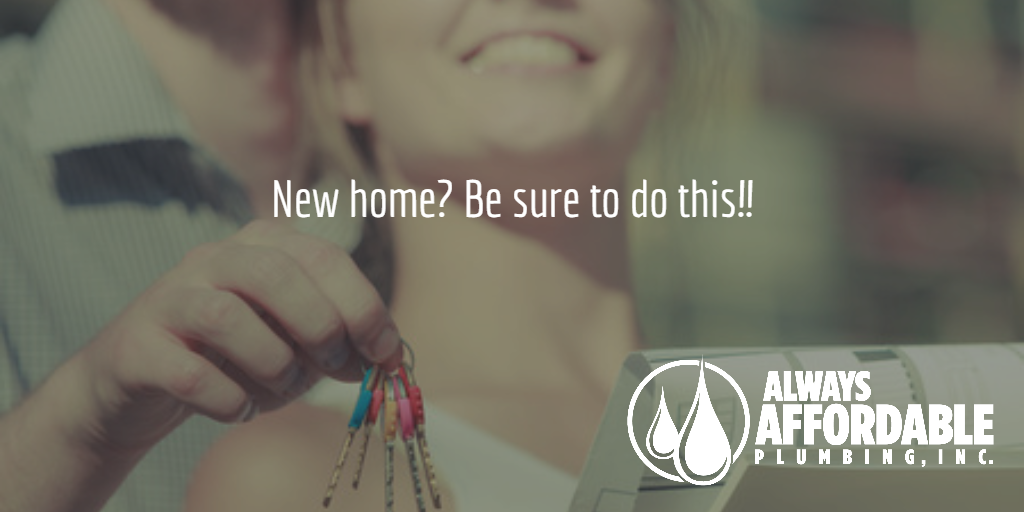 11 Dec

Do This 1 Thing if You Just Bought a House! | Free Home Plumbing Inspection

Home Plumbing Inspection | Always Affordable Plumbing
A Free Home Plumbing Inspection Can Save You Serious Money!
Have you recently bought a home? If so, congratulations! What a great way to lead into the Holiday season! Now, you probably had a home inspection done, and maybe even have a home warranty. Great! Those are all important and smart things in order to make sure that your new home does not have any major issues.
Simple, and FREE
One more simple thing you can do to help prevent any surprise expenses is get a FREE HOME PLUMBING INSPECTION with Always Affordable Plumbing. We are your Sacramento area plumber that is helping people keep the water running, so to speak. A home plumbing inspection can save you money, and save you a major headache, by identifying potential issues before they become a problem.
Our Home Plumbing Inspection is super easy, and super affordable: FREE!
That's right, one of our professional technicians will come out, perform a full house inspection on all your plumbing, and provide you a clear report of anything we find (or don't find). Our FREE home plumbing inspection includes checking for things like: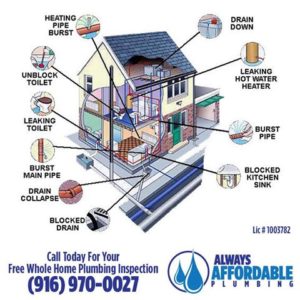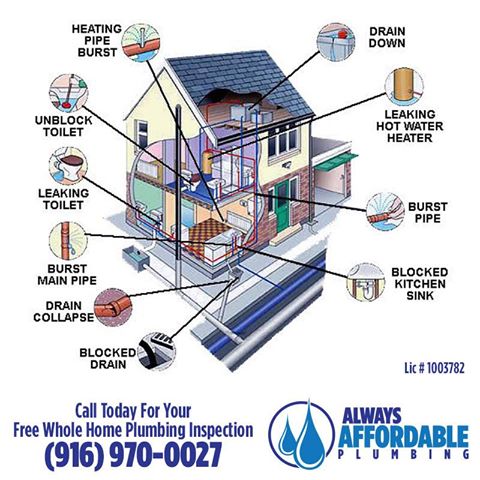 toilet leaks
worn or burst pipes
hot water heater leaks or corrosion
slow drains
drain collapse
main drain blockage
This service is 100% free, and 100% NO OBLIGATION. Our technicians are not there to up-sell you on a repair, or scare you into repairs. What our report does is give you peace of mind, as well as give you a heads up if we find any major or looming issues with your plumbing. If there are any problems, you can take that report to a different company if you want, or send it in to your home warranty company, or we can handle it for you, of course.
A Different Sacramento Plumber Experience
If you need a Sacramento plumber, call AAP. Whether you need a FREE Home Plumbing Inspection, emergency 24-hour plumbing services, a sewer line replaced, or a leaky faucet fixed, Always Affordable Plumbing is here for you. Service, quality, and affordability for our customers always comes first. Call today to schedule your appointment!
Read more about how Always Affordable Plumbing is setting a new standard in plumbing
home plumbing inspection | Always Affordable Plumbing