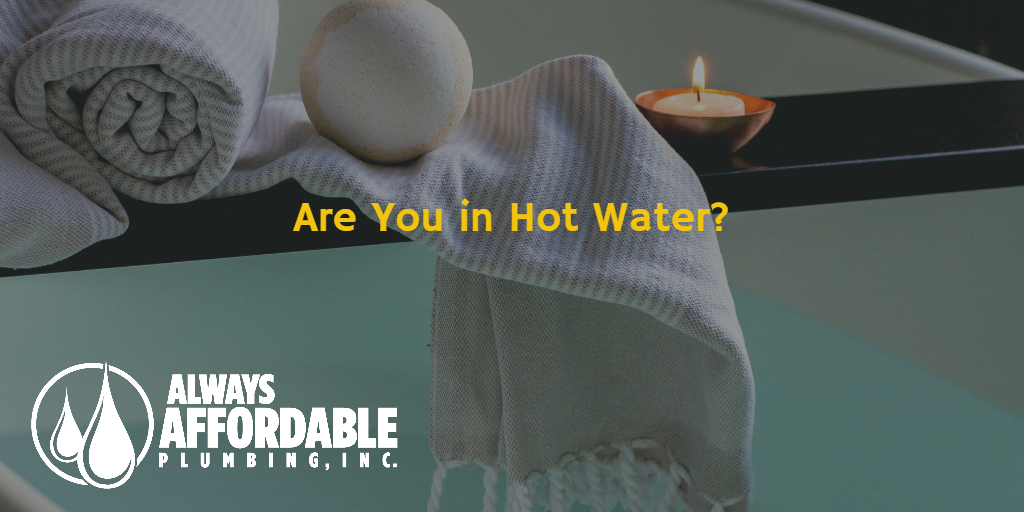 25 Feb

A Sacramento Plumber Compares Hot Water Heaters

Sacramento Plumber Tips | Tankless Water Heaters

At the beginning of 2019, Consumer Reports published the results of a tankless water heater test. Dubbed "on-demand" water heaters because of how they work only when needed, the devices are drawing increasing attention. As a Sacramento plumber, Always Affordable Plumbing hears from customers considering ditching their tanks for this new option. But is the tech worth it?
Tank vs. Tankless
Most people are familiar with "storage tank" heaters, which hold about 50 gallons, give or take. Some are as small as 30 gallons, while others may hold 60 gallons or more. Tanks keep a large amount of water hot at all times so it is ready for use when needed. They offer convenience, but are prone to leak after a certain amount of time. They also require constant energy, whether gas or electricity, to always keep the water hot. This can be a significant ongoing cost.
Tankless water heaters are small units that heat the water only when it passes through on its way out. This saves a lot of space. It also saves a lot of energy, since there is no need to maintain 50 gallons of water at 120˚F. That fact alone may appeal to people who see their tank heater as a costly 50-gallon ticking time bomb.
Which is Best for You?
Obviously, since tankless heaters use less energy, they lead to smaller utility bills, but installation costs can be significant. The tankless unit may require changes to existing pipes (gas) or the home's wiring system (electric), because electric models require large amounts of power.
The deciding factor for many people may be convenience. A 50-gallon tank—or larger—can supply 50 gallons' worth of a home's water needs at a time, which means multiple appliances or features can run at the same time. Tankless heaters do not have that same versatility, so more planning and scheduling of chores and baths may be necessary.
Keep it Hot
No matter which decision turns out to be best for you, it can be a wise choice to get a plumber involved. A professional can help determine a home's hot-water needs, as well as identify any changes that would need to be made to an existing system for installation.
Call Always Affordable Plumbing in Sacramento for advice and information on hot water heaters. If a tank does happen to spring a leak (or worse), also remember that we offer 24-hour emergency plumbing services.
Service, quality, and affordability for our customers always comes first. Call today to schedule your appointment!
For our great plumbing tips and updates, FOLLOW US ON FACEBOOK!
CLICK HERE to learn why "expensive" doesn't always mean "best" when it comes to plumbing
Sacramento Plumber | Tankless Water Heater