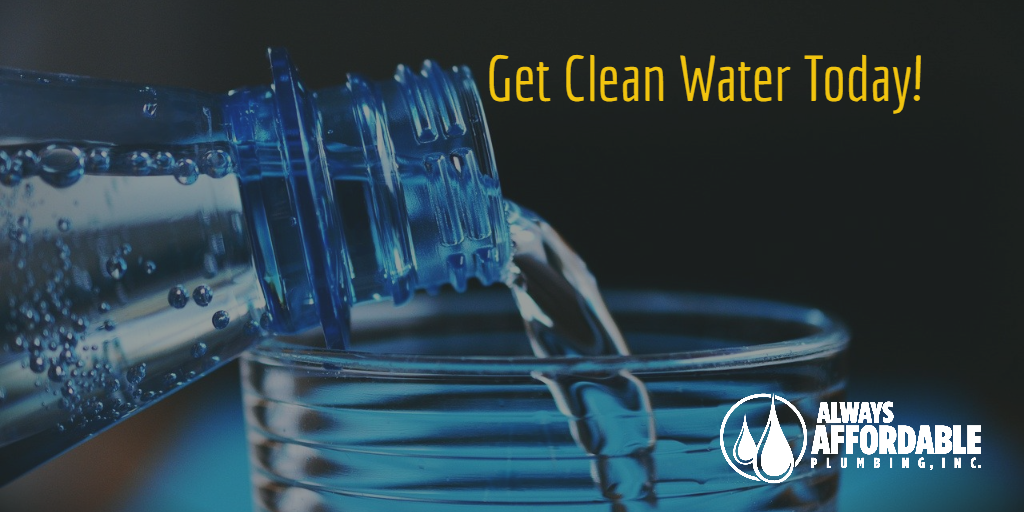 25 Feb

Do You Drink Clean Water?

Home Water Filter Solano | Always Affordable Plumbing Solano
Is Your Tap Water Clean Enough to Drink? You Might be Surprised…
Another hot and dry summer will be here before we know it! If you are like most people, then you know the importance of staying hydrated. While some of us are able to use a fridge water dispenser to fill our water bottles, many of us just turn to the kitchen sink. It is easy, convenient, and fast. However, when it comes to drinking tap water, you should know what is in it! Is your tap water really as clean and safe as you think it is?
Tap Water Around the Country is Becoming a Problem
The reality is, while most of our city water treatment facilities do a good job of providing us with clean water, there are still some problems. The EPA has not updated their quality standards in decades, and our ground water has been getting dirtier. What that means is that our drinking water is getting worse, but our treatment facilities aren't doing much about it. In an article from science.org, a water economist said:
In general, "the U.S. has really safe water," says Maura Allaire, a water economist at the University of California, Irvine, and lead author of the new study. Still, problems with drinking water crop up every year, and in some municipalities, year after year. The contaminants in the water can cause stomach flu or "more chronic conditions including a variety of cancers and neurological disorders," she says.
Take Your Water Quality into Your Own Hands
If you want the safest and cleanest drinking water, then you should consider a home water filter. This can be something as simple as a charcoal filter in your fridge water dispenser, or something more robust, like a whole home filter. There are also reverse osmosis systems that do a great job.
The water from your tap should at least meet the minimal EPA standards, however, a home water filter will take that water quality to the next level. For example, did you know that chlorine is the most common water disinfectant used in our drinking water? Additionally, the allowable levels coming out of your tap can exceed even those used in a swimming pool! A simple charcoal filter can remove 95% of free chlorine, as well as the unpleasant odors that often come with it.
Always Affordable Plumbing is Vacaville's plumbing specialist! If you are wondering if a water filter is right for your home, then call and schedule a consult with us. We will provide you with a complimentary home water analysis, and then explain various options for getting you and your family the best possible water!
LEARN MORE ABOUT WATER QUALITY HERE
Service, quality, and affordability for our customers always comes first. Call today to schedule your appointment!
For our great plumbing tips and updates, FOLLOW US ON FACEBOOK!
CLICK HERE to learn about EASY WATER HEATER MAINTENANCE to save you money!
Find out more about Always Affordable Plumbing (Lic. #1003782) by calling:
SACRAMENTO VALLEY: (916) 970-0188
SOLANO COUNTY: (707) 410-3182 
Home Water Filter Solano | Always Affordable Plumbing Solano