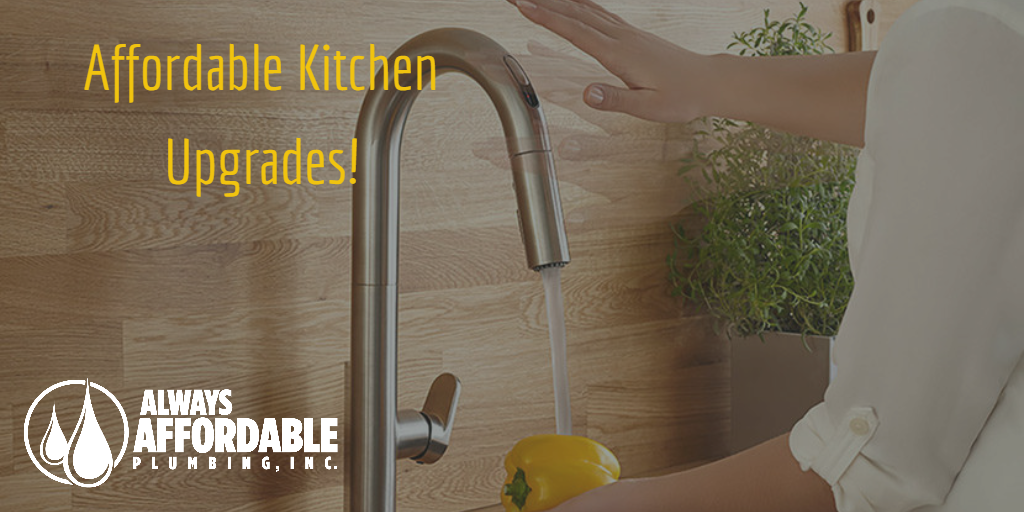 20 Jul

Best Kitchen Updates You Should Do

Kitchen Updates | Always Affordable Plumbing Sacramento
These Simple Updates Will Take Your Kitchen to the Next Level Without Breaking the Bank!
For many families, the kitchen is "home base". Regardless of everyone's busy schedules, families typically come together, or at least run into each other, in the kitchen! Whether this is to grab a quick snack on the way to practice, or to put together a family meal, the kitchen is an important part of many households. Updating your kitchen does not have to cost a ton of money. It also does not require a major remodel. Here are some simple things you can do to update your kitchen space.
New Fixture
The focal point of many kitchens is the kitchen sink. One of the biggest eye sores can be an ugly, outdated kitchen faucet. The kitchen faucet This is an easy update that can really elevate your kitchen. Today's modern fixtures offer beautiful and functional design that does not break the bank. For example, this Gage faucet pictured mimics design and function of brands that cost twice as much, and has great features like FastMount installation and lifetime warranty. It also comes in different finishes to match your decor.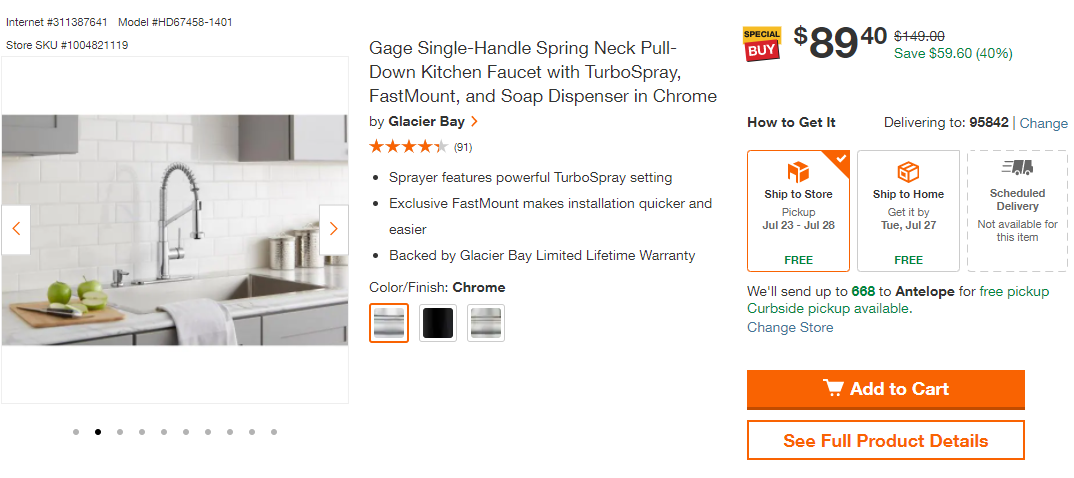 If you really want to modernize your kitchen, consider a touchless fixture. These are extremely functional as it allows you to fill things much easier. Additionally, they help reduce water waste and reduce the spread of germs and bacteria. While many people think of touchless as just a commercial sink novelty, they are actually becoming very common in the residential setting as well. They are a beautiful way to really update your kitchen.
Cabinet and Fridge Organizers
Sure its easy to wow people with what is in direct eye sight, but if you really want to elevate your kitchen then consider reorganizing behind the doors! There are great shelf systems, slide outs, containers, and dividers that not only make things more accessible, they make things look amazing. Best of all, these are typically very cost effective changes. A stop at TJ Maxx, Marshalls, Home Goods, or even Walmart can net you a nice collection of baskets, containers, and organizers that make a big impact on your kitchen space.
Floor Runner, Rug, Mats
Here is another really easy way to change the look of your entire kitchen without breaking the bank. Changing your floors is dramatic, but replacing tile or installing laminate is a major project. Get a similar effect for pennies on the dollar by investing in a couple of decorative mats or runners. A fresh pattern or color can really change the look of the space. You can also get a nice padded mat for in front of the sink to provide a much more comfortable place for standing while washing dishes, for example.
Cabinet Lighting
Here is a universal secret for elevating any space-use great lighting! In the kitchen this means under-cabinet lighting. This can be really affordable, easy to install, and gives your kitchen an entirely new, modern look. You can choose to go with LED rope lighting, or even simple LED tap lights that stick to the bottom of your cabinet. If you use rope lighting that needs to plug in to an outlet, consider using a "smart" plug so you can control the light from your phone and easily put the lights on timers.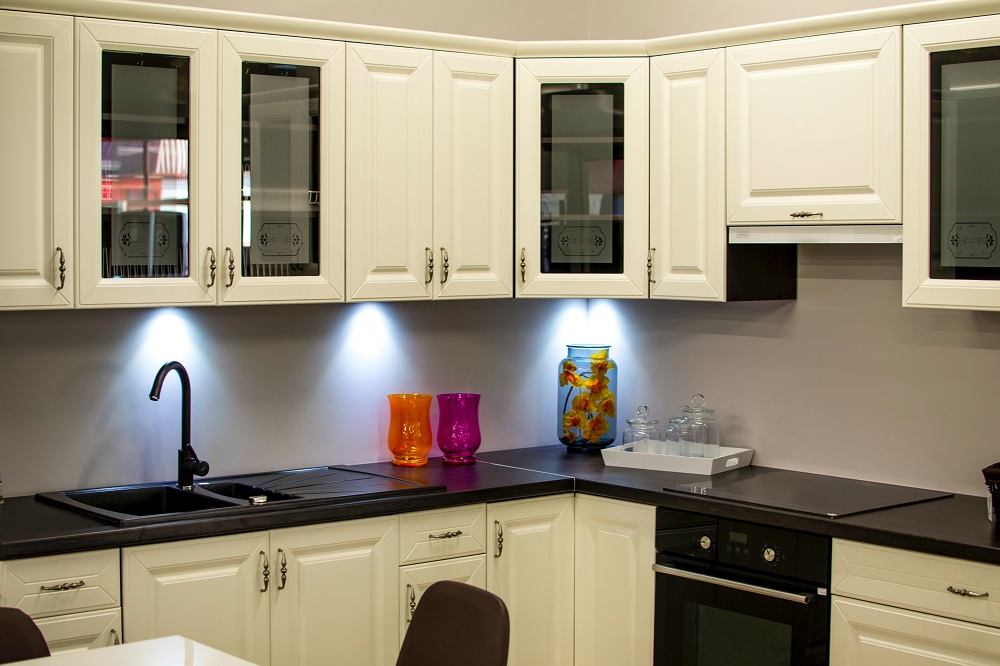 Water Filtration System
A really great way to upgrade your kitchen that many people don't think about is a water filter system. A whole home water system is able to impact your kitchen, and house, in many ways. First off, your water quality will be superior. This means water you drink will be healthier, cleaner, safer. This also means that without the harsh chemicals found in regular city water your skin and hair will be healthier when you shower and bathe. In the kitchen, this means food you cook will taste better. Dishes will truly be spot free. Additionally, your new faucet, other fixtures, and your dishwasher, won't be damaged from hard water build up. Always Affordable Plumbing has a lot of great ideas to upgrade your kitchen or bathroom without breaking the bank. CALL US TODAY if you want help picking out and installing a beautiful new hands free kitchen faucet, or if you want a FREE water analysis to see how a water filter can help you!
Service, quality, and affordability for our customers always comes first. Call today to schedule your appointment!
For our great plumbing tips and updates, FOLLOW US ON FACEBOOK!
CLICK HERE to learn about EASY WATER HEATER MAINTENANCE to save you money!
Find out more about Always Affordable Plumbing (Lic. #1003782) by calling:
SACRAMENTO VALLEY: (916) 970-0188
SOLANO COUNTY: (707) 410-3182 
Kitchen Updates | Always Affordable Plumbing Sacramento