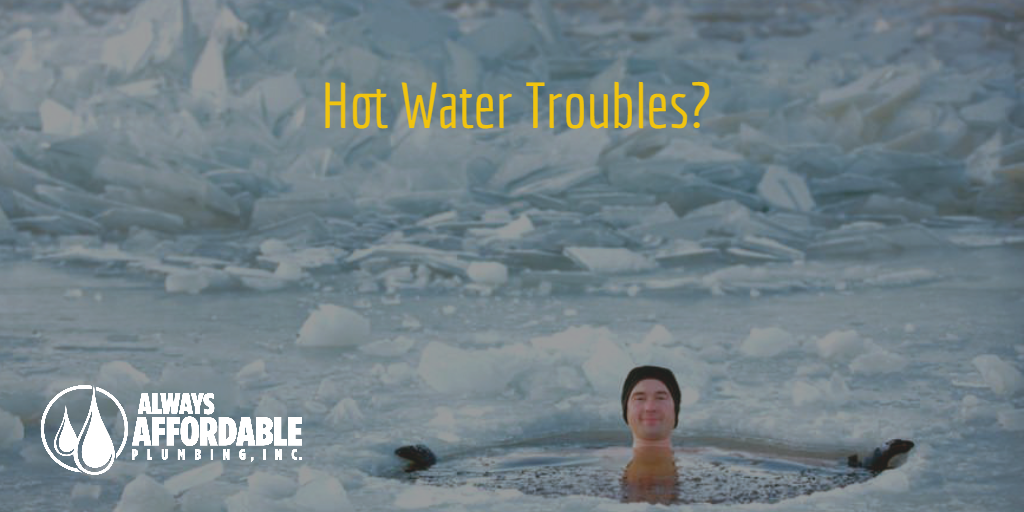 05 Aug

Sacramento Plumber Offers Easy Water Heater Maintenance
Prevent water heater issues and save money with affordable and easy water heater maintenance!
Water Heater Maintenance | Sacramento plumber
Have you noticed that it is taking awhile for your shower to heat up? Or maybe you notice that the kitchen water is not as hot as you like for washing the dishes?
If you are noticing these issues, then most likely it is time to do some easy water heater maintenance.
Big Problem, Easy Solution
We often take our home plumbing for granted, until our showers are suddenly cold or our toilets are plugged. Not having hot water is a major problem, but one that can usually be avoided.
Most people are unaware that the simple, best thing you can do to make sure your water stays hot, is to do some easy water heater maintenance. This should be done annually to keep your water heater working most efficiently.
When you perform annual water heater maintenance, you are extending the life of your water heater. Water heater maintenance also allows for all components of the water heater to work most efficiently. This means less time to heat up the water, less wasted water waiting for it to heat up, and lower energy and water bills.
BENEFITS OF ANNUAL WATER HEATER MAINTENANCE:
affordable and easy
extends the life of your water heater
reduces water waste
reduces energy waste
saves money on water and energy bills
prevents premature water heater failure
DIY or Call Your Favorite Sacramento Plumber
Performing this maintenance is actually quite simple. If you are fairly handy and have some time to spare on it, you can READ about it RIGHT HERE in our Best Plumber Tips.
Let's face it though…sometimes having a professional handle these things is actually a lot easier, and ends up saving you a lot of time and money. We keep water heater maintenance affordable for you.
Our water heater maintenance service includes a complete inspection of your equipment. This is a very important piece of the service, because our trained, experienced, and licensed professional plumbers will be able to catch any potential bigger issues going on with your water heater.
In some cases it may just be time to replace the water heater. This is usually the case when annual maintenance has not been done and the water heater is older. In these situations, we will provide you with a replacement estimate. Always Affordable Plumbing will also provide you an honest assessment if there are any other things that can be done to avoid complete replacement.
Our licensed plumber will also be happy to explain how a tankless water heater works, and if it would be a good option for you.
Don't Wait in the Cold, CALL TODAY!
Don't put up with long waits to get a hot shower or bath. If you are having hot water problems, it is time to get it fixed! Most importantly, we want you to feel good about your home plumbing. Whether we are doing it for you, or you are taking on the task yourself, we just want your water heater working at its best.
Having hot water should not be an issue! Call us at (916) 970-009 to learn more—and get ready to enjoy a steaming hot shower again!
For the most affordable plumbing in Sacramento, CONTACT Always Affordable Plumbing!
Service, quality, and affordability for our customers always comes first. Call today to schedule your appointment!
For our great plumbing tips and updates, FOLLOW US ON FACEBOOK!
Find out more about Always Affordable Plumbing (Lic. #1003782) by calling (916) 970-0099.