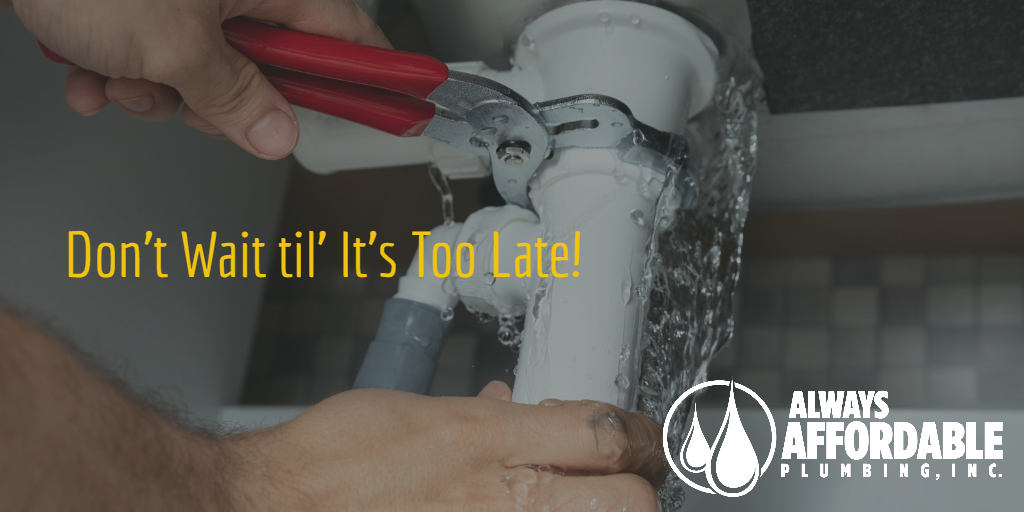 12 Feb

Commercial Plumbing Fairfield-Restaurant Re-Opening Service

Commercial Plumbing Fairfield-Always Affordable Plumbing Fairfield
Don't Let Neglected Commercial Plumbing Cause You Major Problems!
COVID shutdowns have been a nightmare for businesses. On top of that, it has been complete chaos trying to understand when you can reopen, what needs to happen to stay open, and when you might be closed down again. Believe me, we understand your frustration!
Amidst all the chaos, there is an aspect of your business that often gets forgotten. Your commercial plumbing. Don't let neglected plumbing cause you major problems when you finally reopen your business!
What Happens to Commercial Plumbing During Shut Downs?
One thing to realize about commercial plumbing is that it is designed to handle high volume. That applies to office buildings, and especially to restaurants. When your pipes have to sit dry for a period of time, bad things can happen. That is to say, build up in the pipes can harden. Gaskets and o-rings can dry out. Fixtures can corrode. These issues typically don't rear their ugly head until you turn the water back on, so to speak.
Consider your restaurant plumbing, for example. The kitchen is used to having a high volume of water and waste flow going through it. It is difficult for waste and gunk to build up in the pipes when water is constantly flowing through, pushing all that junk along and out to the main drain. However, if you had to close down, or drastically reduce the volume at your restaurant, then it is a lot more likely that any existing build up, or new waste, can adhere to the inside of the pipes a lot easier. As that mass of gunk sits dry for a period of time, it can harden, like concrete. Next thing you know, you are trying to run your kitchen, but your sinks are all backed up!
This does not just apply to restaurants. Of course, many problems won't become apparent until you reopen and need your plumbing to work properly. We are being called out to many businesses that suddenly have leaks and slow drains after being closed down.
Prepare to Re Open Properly
Having to deal with plumbing issues when you FINALLY get to re open is just completely infuriating! Avoid the additional headache, and plan for a smooth reopening by scheduling a commercial plumbing inspection with Always Affordable Plumbing Fairfield and Sacramento! Our licensed plumbers will flow test your drains, and inspect the common culprits for leaks and problems, giving you the chance to fix anything BEFORE you need it.
Service, quality, and affordability for our customers always comes first. Call today to schedule your appointment!
For our great plumbing tips and updates, FOLLOW US ON FACEBOOK!
CLICK HERE to learn about EASY WATER HEATER MAINTENANCE to save you money!
Find out more about Always Affordable Plumbing (Lic. #1003782) by calling:
SACRAMENTO VALLEY: (916) 970-0188
SOLANO COUNTY: (707) 410-3182 
Commercial Plumbing Fairfield-Always Affordable Plumbing Fairfield