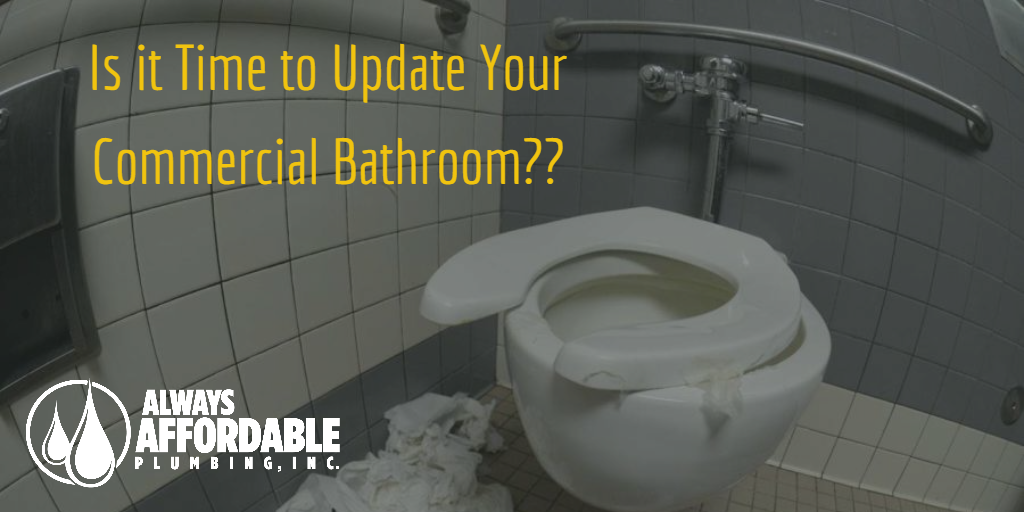 20 Jul

#1 Commercial Plumbing Service! Upgrade Today

Commercial Plumber Fairfield | Always Affordable Plumbing Solano
It's Time to Update Your Commercial Plumbing!
Keep your business competitive with commercial plumbing upgrades! In this post-COVID transition it is necessary that your business stay ahead of the curve. One way to do this is with some simple commercial plumbing upgrades. Not only will updates to your commercial plumbing modernize your facility, it can also help provide a cleaner environment.
Most commercial buildings have already installed auto flushing toilets and urinals and have hands free faucets. However, where we still see a lot of traditional fixtures is in restaurants. The public restroom of many restaurants, especially smaller restaurants, is usually not set up like a commercial restroom. This has benefits, as it allows a restaurant to make the restroom a little more personable. That may sound funny, but the user experience of a restroom has a big impact on the overall experience at your establishment. Imagine eating a 5 star meal then walking into a dark, smelly, dirty bathroom with an overflowing garbage can…an amazing dining experience ruined by a gross bathroom.
Restaurant design and branding should absolutely extend to the restroom, where cleanliness and design should be prioritized. Here are some simple ways to make sure your commercial plumbing is at its best.
Hands Free Sinks
A hands free or touchless faucet is almost a standard today, but there are still businesses using the traditional style faucet. This is the most important update you can make to your commercial facility or restaurant. According to the NSF, a sink handle contains 600 times more microorganisms than a toilet handle! Not only does a hands free sink keep it clean, it looks great.
Many customers practically expect a touchless faucet in the restroom these days. It gives the impression of a clean and modern business while literally providing a cleaner experience. Post-COVID, this can't be taken for granted. These days a motion sensor faucet does not have to look like a generic, chrome faucet. There are trendy and eye catching designs available that incorporate this technology, and they are not necessarily cost prohibitive.
Touchless is not just for the public restroom though. If you have a restaurant then you should upgrade your kitchen equipment as well. Sanitation and cleanliness is more important than ever in the back of the house, so make sure to update your hand washing station to a hands free sink. A commercial, hands free sink can be activated in different ways, all of which help reduce the spread of germs from having to touch faucets.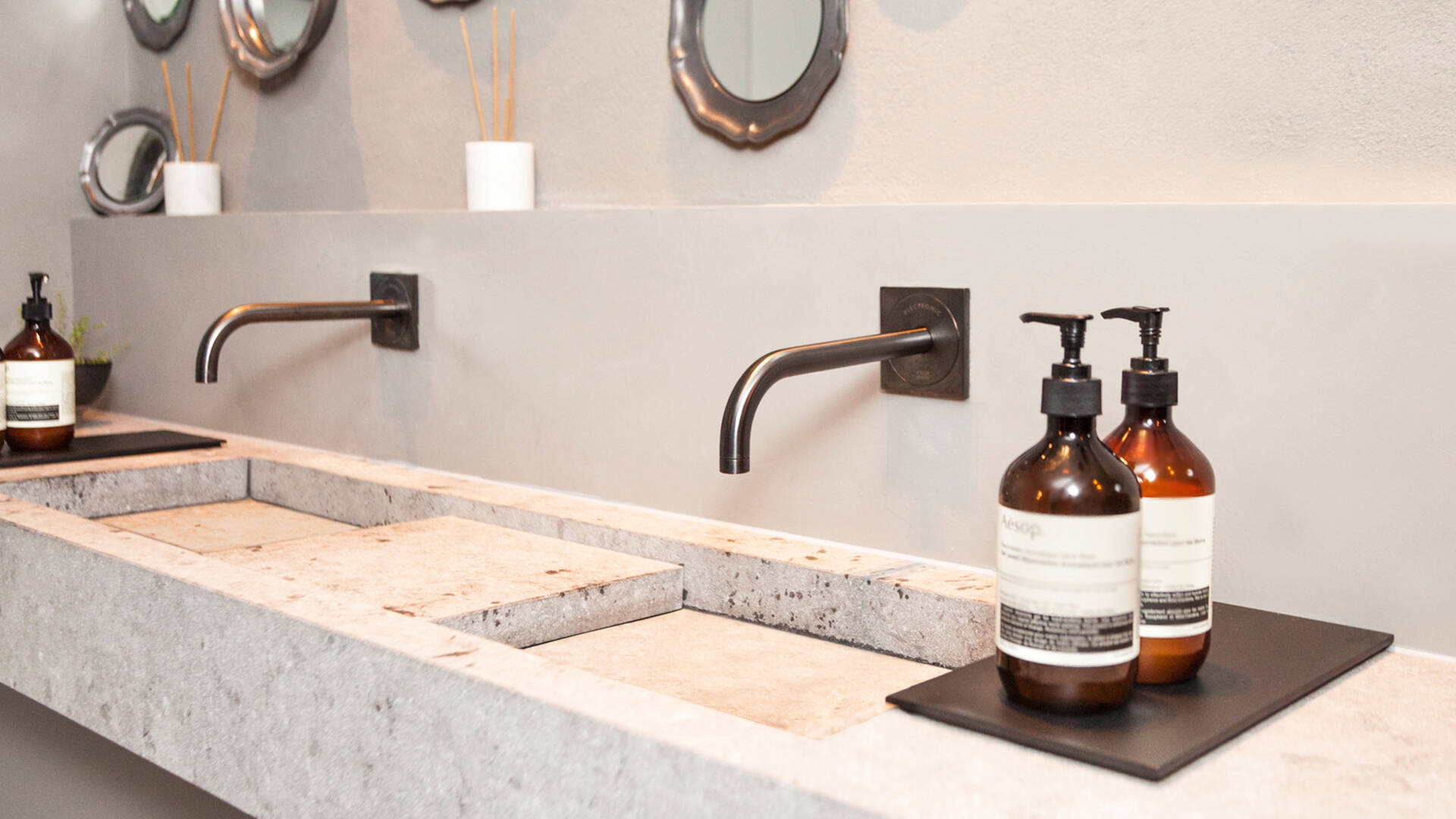 Auto Flush Toilets
Like auto faucets, an auto flushing toilet is practically an expected standard. This is an easy and affordable upgrade to make, especially if your facility only has one or two toilets. Your restroom should have a clean, modern, ADA toilet that has an auto flush sensor. Too many times have we seen a beautiful retail or restaurant space featuring a toilet with stains and broken toilet seats! This really ruins the customer experience.
Flush Your Lines!
If your business had to be closed down for long periods of time due to COVID, then it is critical that you get your lines flushed by a professional commercial plumber. This is especially important for restaurants. Commercial plumbing is designed to have high volumes of water flowing through. When this water goes away due to closures, gunk and build up in the lines has a chance to harden. This stuff can calcify into what is essentially a large concrete block which can cause MAJOR plumbing issues. Believe us, the last thing you want to deal with is that kind of plumbing issue.
This can be avoided and prevented with a commercial flush and drain test by Always Affordable Plumbing. Along with hydro jetting, our commercial drain service helps catch any problems before they interfere with your business! If your business is ready to upgrade, update, or remodel your bathrooms or commercial kitchen then CALL AAP TODAY!!! Our team will work with you to design and install the very best in fixtures that work with your budget and brand!
Service, quality, and affordability for our customers always comes first. Call today to schedule your appointment!
For our great plumbing tips and updates, FOLLOW US ON FACEBOOK!
CLICK HERE to learn about EASY WATER HEATER MAINTENANCE to save you money!
Find out more about Always Affordable Plumbing (Lic. #1003782) by calling:
SACRAMENTO VALLEY: (916) 970-0188
SOLANO COUNTY: (707) 410-3182 
Commercial Plumber Fairfield | Always Affordable Plumbing Solano