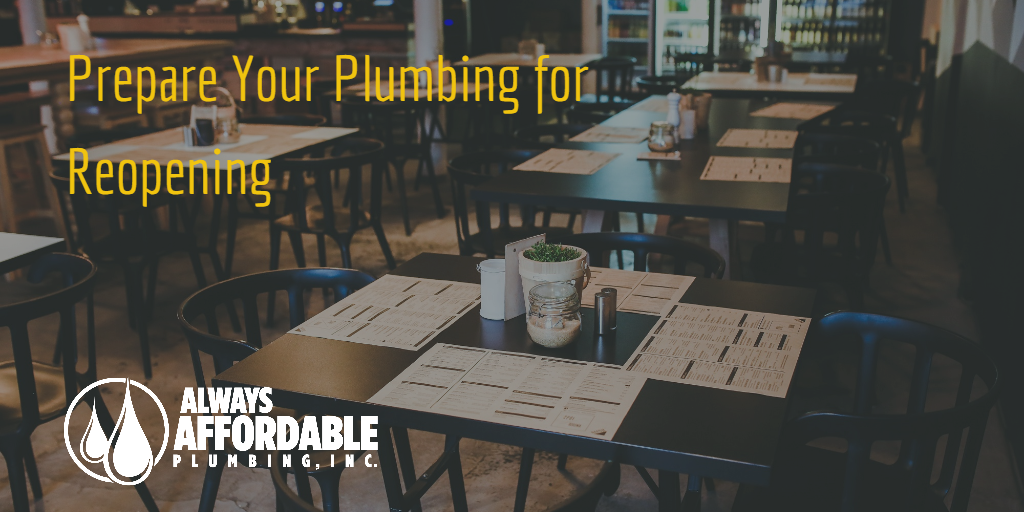 07 Jul

Sacramento Commercial Plumber: Is Your Restaurant Closed Down Again?
Take this opportunity to prepare your commercial plumbing for reopening and prevent problems!
Sacramento Commercial Plumber | Sacramento Restaurant Closures
Unfortunately, Sacramento County has closed down bars and indoor dining once again due to a rise in COVID-19 cases. This is extremely disheartening after many Sacramento businesses already endured months long closures.
Preparing for Another Reopening
The financial impact of these closures is obviously devastating for most businesses. However, it is not a "death sentence" for all Sacramento bars and restaurants. If you are able to modify your business to accommodate take out service then hopefully you can float your business until reopening. If so, then there are some important considerations to take in anticipation of another reopening.
Primarily, this includes making sure your commercial plumbing and fixtures are ready for work!
The Impact of Closures on Commercial Plumbing
As discussed in previous articles, your restaurant plumbing is used to high volume use. It is designed to handle busy kitchens, and should be designed to handle busy public restrooms too.
When the Sacramento County Restaurant closure order closed down your business, your plumbing shut down too. This can be problematic, as your commercial pipes are designed to have, and need, water flow. Water flow enables your pipes to stay in their best working order.
Water flow is important because it helps move along debris and build up that would otherwise get lodged somewhere along your plumbing lines. Now imagine all the build up, grease, gunk, and food that has been going through your pipes the last month, if you were reopened. Regular water flow through those pipes helps break that stuff down and keep it from hardening.
If your restaurant is now closed, once again, then any build up that started accumulating, is now just left to congeal and harden. This narrows your pipes, and sets your commercial plumbing up for disaster as soon as business starts to "flow" again. It is sort of like a heart attack, for your plumbing.
How to Prevent Commercial Plumbing Problems
If your restaurant or Sacramento business is closed down again, then take this opportunity to do some maintenance on your commercial plumbing. Call Always Affordable Plumbing TODAY to have one of our professional, licensed plumbers come out to do a commercial plumbing inspection.
Our commercial plumbing inspection includes things like:
flow testing your pipes to identify any possible restrictions or blockages
Inspecting water connections, fittings, and fixtures for leaks
making recommendations for fixture improvements or upgrades to prevent plumbing failure once reopened
making recommendations for fixture improvements to improve plumbing/water use/safety efficiency
providing estimates for solutions if issues are found
A commercial plumbing inspection now will prepare your restaurant or business for reopening later. A commercial plumbing inspection identifies and corrects potential problems. Let's face it, the last thing you can afford to have happen is a plumbing emergency once Sacramento County reopens for business!
For example, our affordable commercial plumbing inspection might determine that your main kitchen drain is slow. Further inspection with a pipe camera might reveal a significant blockage. Left unidentified or untreated, this blockage would likely cause your kitchen plumbing to back up once you are reopened for business. Instead, by catching it now, you can have the options to repair it before it is a commercial plumbing emergency.
Sometimes, Always Affordable Plumbing is able to clear this type of problem utilizing services like hydrojetting. Sometimes it requires significant repairs, like pipe replacement. No matter the problem, rest assured that Always Affordable Plumbing will provide you with obligation-free, honest, affordable solutions, for your consideration.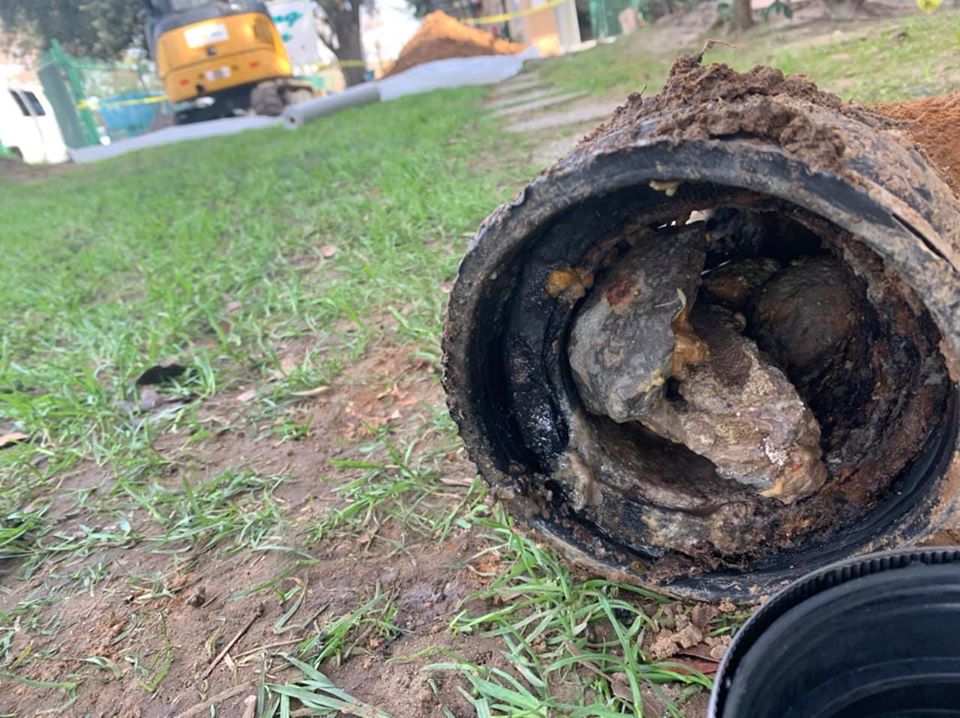 Your Sacramento Commercial Plumber to the Rescue
We understand how frustrating these uncertain times are for your Sacramento restaurant, bar, or business. However, we see this as an opportunity for Sacramento to show our resolve and grit to get through these hard times, and Always Affordable Plumbing is here for you!
If you are able to take this as an opportunity to do some preventative commercial plumbing maintenance, then we are confident that when Sacramento County is finally ready to reopen again, your restaurant will be ready to roll!
Call Always Affordable Plumbing today at (916) 970-0099 to ask about what we can do to help you prepare your commercial plumbing for reopening.
For the most affordable plumbing in Sacramento, CONTACT Always Affordable Plumbing!
Service, quality, and affordability for our customers always comes first. Call today to schedule your appointment!
For our great plumbing tips and updates, FOLLOW US ON FACEBOOK!
CLICK HERE to learn how hydrojetting can help your commercial business
Find out more about Always Affordable Plumbing (Lic. #1003782) by calling (916) 970-0099.
Sacramento Commercial Plumber | Sacramento Restaurant Closures