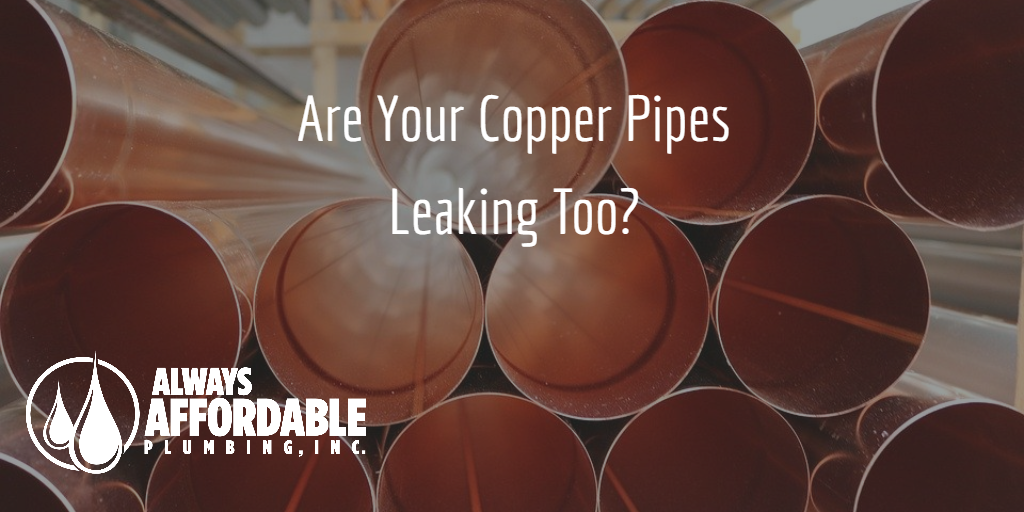 18 Aug

Do You Need Copper Pipe Repair? | Copper Pipe Leaks Folsom
Copper Pipes with Pinhole Leaks are Popping Up Around Folsom and Sacramento!
Copper Pipe Repair Folsom | Affordable Folsom Plumber
Folsom residents are reporting mysterious leaks in their homes! Sudden drips and water stains are popping up out of nowhere, causing thousands of dollars in water damage. According to multiple reports, the damage is from small leaks in copper pipes. This resulted in a $15,000 plumbing repair bill for one Folsom resident! If you are worried about your home plumbing, best to have a professional plumber do a home plumbing inspection. A professional Folsom plumber can detect leaks that are still hidden. Additionally, this service can potentially save you thousands of dollars in water damage. Always Affordable Plumbing prides ourselves in proactive and preventive plumbing maintenance and service.
Copper Pipe Pinhole Leaks Cause Major Damage
As we are seeing, even small leaks can cause major water damage. Unfortunately, nobody seems to know what is causing this. It is very strange that this is happening specifically to copper pipes, and in Folsom. The City of Folsom is monitoring the situation, and has even tested the drinking water supply. City engineers are working hard to try and find a cause. For now, the best thing you can do is have a professional plumber from Always Affordable Plumbing do a whole home plumbing inspection. This inspection will check common problem areas for corrosion or leaks. Additionally, we can test for other common home plumbing problems, like main drain issues.
Why Use Copper Pipes for Home Plumbing?
Copper has long been the preferred material for home plumbing. There are many reasons to use copper pipes, including:
copper pipes are extremely durable
copper pipes naturally prevents bacteria growth
naturally resistant to corrosion
copper does not degrade from UV light (outdoor use)
resistant to rodents chewing through them
is easy for plumbers to work with
copper pipes are recyclable
There are also some disadvantages to using copper pipes over a newer material, like PEX. Copper pipe disadvantages include:
copper pipes are expensive
acidic water can damage copper pipes
can burst in freezing temperatures
copper pipes do not have any flex in them
What is Causing Copper Pipes to Leak?
It is really hard to determine the cause of these copper pipe leaks. The sudden frequency and volume of it might suggest that something has changed with the water chemistry. Additionally, if the water became more acidic, this could have degraded older copper pipes. However, the City of Folsom has not seen any changes in the water supply. Ultimately, inspecting the damaged copper pipes may help us determine a cause.
Call Your Affordable Folsom Plumber Today
If you are worried about copper pipe leaks in your home, please call ALWAYS AFFORDABLE PLUMBING today to schedule an inspection. One of the worst things that can happen is to have a small leak that you are unaware of. A home plumbing inspection will also check other plumbing equipment for possible issues, leaks, or corrosion. This gives you the opportunity to repair or replace something before it causes a major inconvenience or problem.
Service, quality, and affordability for our customers always comes first. Call today to schedule your appointment!
For our great plumbing tips and updates, FOLLOW US ON FACEBOOK!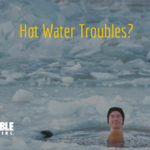 CLICK HERE to learn about EASY WATER HEATER MAINTENANCE to save you money!
Find out more about Always Affordable Plumbing (Lic. #1003782) by calling (916) 970-0099.
Copper Pipe Repair Folsom | Affordable Folsom Plumber