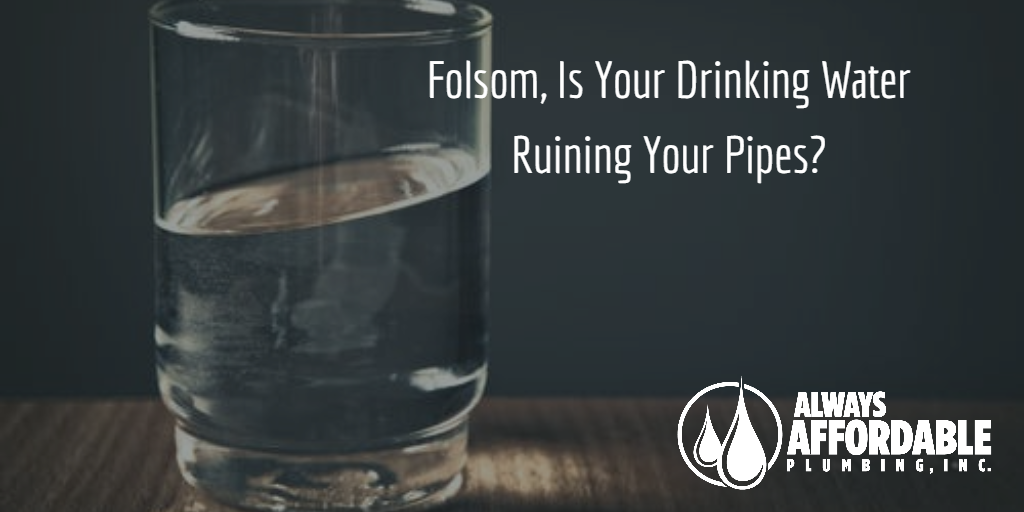 29 Oct

The Reason for Copper Pipe Leaks in Folsom
The City Finally Reveals the Cause for Pinhole Leaks…Now What?
Copper Pipe Leaks Folsom | Re-Piping Folsom The City of Folsom has finally released the extensive reports done to discover the cause of pinhole leaks that has damaged hundreds of homes in Folsom. Folsom released an update October 20, 2020. This update provides Folsom residents with a scientific explanation as to what is damaging their copper pipes. However, residents are still left wondering, "now what?"
What Caused Copper Pipes to Leak in Folsom?
The latest update presents the findings from the WATER QUALITY EVALUATION TECHNICAL MEMORANDUM. This report was provided by consultant group Black and Veatch. They began their investigation into this problem in August of 2020.
Here is the summary explanation from the City of Folsom:
"As described in the technical memorandum, the city's treated water is low in alkalinity, calcium, total organic carbon, turbidity, and total dissolved solids. These characteristics are ideal in drinking water. However, the water's purity combined with a pH above 9.0 and the use of chlorine could contribute to pitting of copper pipe, especially at sites with impurities in the pipe material or where particulate has settled. Impurities in copper pipe can be natural or from manufacturing, storage, transportation, or installation."
Essentially, the findings reveal that:
Folsom's city water is very pure and high quality for drinking
The water is high alkalinity
The water has chlorine in it (standard disinfectant)
High alkalinity, pure water, and chlorine together could contribute to damaging copper pipes
What is Being Done to Prevent More Damage to Copper Pipes?
As AAP reported earlier this month, Folsom has already begun to take action. Based on the recommendations from the report, Folsom has added orthophosphate into the water treatment process. Orthophosphate is a corrosion inhibitor. Additionally, it is deemed safe for drinking water by the EPA. In other words, adding this may help copper pipes from pitting. Pitting is what leads to pin hole leaks. It may also help repair pitting that has already occurred.
What Should I Do About My Copper Pipes?
If you live in Folsom, you should consider that your copper pipes have been damaged. It is possible that pitting has already occurred, but not yet caused pin hole leaks. You should also consider that there may be small, pin hole leaks that you have not yet detected. Always Affordable Plumbing generally believes that spending a little time and money to prevent a big problem is worth it. You may not need to re-pipe your home. However, don't wait for pin hole leaks to cause extensive water damage before you fix the problem. Call your favorite Folsom plumber, Always Affordable Plumbing TODAY to schedule an inspection. Our licensed, professional plumbers will inspect your home plumbing, go over your options if we find any problems, and even test your water for you! Don't delay, we are booking inspections NOW and booking up fast.
Service, quality, and affordability for our customers always comes first. Call today to schedule your appointment!
For our great plumbing tips and updates, FOLLOW US ON FACEBOOK!
CLICK HERE TO READ MORE ABOUT FOLSOM COPPER PIPE PIN HOLE LEAKS
Find out more about Always Affordable Plumbing (Lic. #1003782) by calling (916) 970-0188.
Copper Pipe Leaks Folsom | Re-Piping Folsom