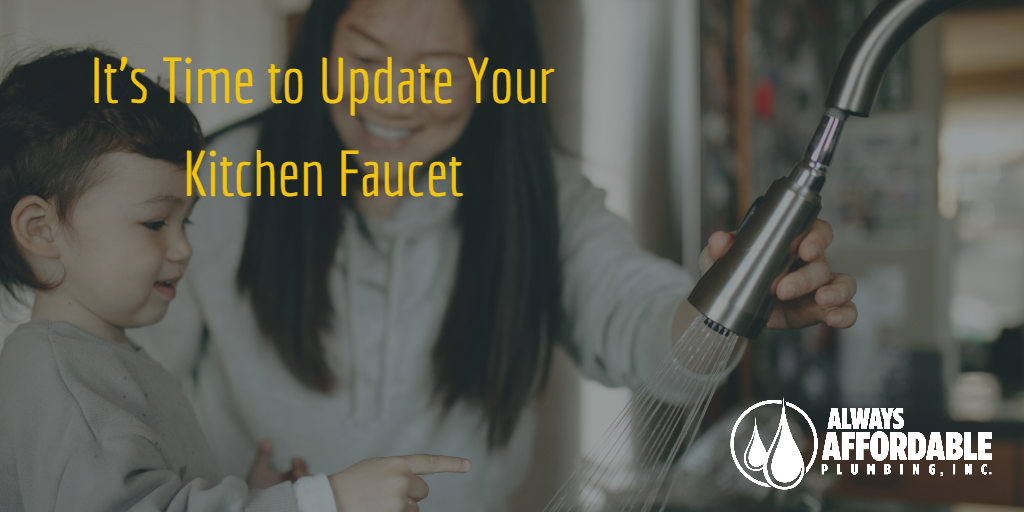 20 Oct

Is a Touchless Kitchen Faucet Worth It? | Best Solano Plumber Tips

Best Kitchen and Bathroom Upgrades | Always Affordable Plumbing Solano
Want a Great Kitchen Upgrade? Consider a Touchless Faucet!
If you are looking for some simple things to do around your house to update it, then you should consider starting in the kitchen. The kitchen is often times the "central hub" of a home. For busy families, it is commonly the place where we can run into each other while grabbing a snack or making a meal. Doing some simple updates and upgrades around the kitchen can not only transform your space, but gets a little more appreciation since it is so commonly in high use. In this week's Best Plumber Tips, we talk about our favorite kitchen upgrade.
An Affordable and Functional Change
Always Affordable Plumbing Solano and Sacramento believes in keeping prices fair. So when it comes to making a kitchen upgrade recommendation, we are realistic. It has to be something that is reasonably affordable, accessible, and practical. Practicality is key. Something may look great, but if it doesn't serve a purpose, it may not be worth the investment in the end. One of favorite kitchen updates to recommend to our clients is a new faucet fixture. Every year there are new designs and styles, and improved functionality. However, what we are seeing more and more are touchless fixtures. And we love them! Here is why:
They look great
The faucet is typically a focal point in the kitchen. It stands out above, literally, everything else. A nice looking kitchen faucet can really elevate the whole look. There are so many different designs out there for a quality and attractive kitchen faucet. While "touchless" faucets used to be fairly standard and industrial looking, today's touchless kitchen faucets come in a variety of styles and finishes. They look modern and clean. You can get most of them in any number of finishes, such as brushed nickel, champagne gold, classic chrome, oil rubbed bronze, and even matte. On top of all this, one of their best features is next on our list: price!
They are affordable
It was not that long ago that touchless tech was reserved for commercial fixtures. Not only were they not styled properly for the home, they were not affordable. All that has changed in the recent years. You can get a high quality, attractive touchless kitchen faucet for under $200!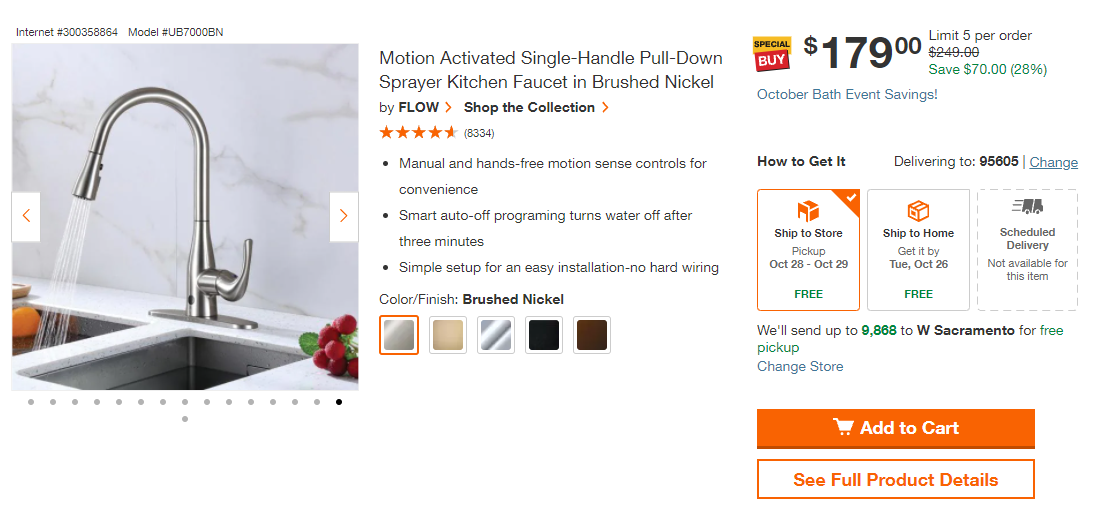 There are still similar faucets that cost more than this, that don't feature touchless technology. Now here's the thing. Aside from looking great, and being priced right, the number one reason to upgrade your kitchen with a touchless faucet is simple: they have great functionality!
They have functionality through the roof
As mentioned before, if something doesn't add some kind of usefulness, it can be hard to justify spending money on it. Well, when it comes to touchless kitchen faucets, we can't tell you enough-once you go touchless, you'll wonder how you ever got by without it! Seriously, it is so simple, but brings a ton of convenience to everyday kitchen things. Think about it.
Filling a pot of water without having to balance the thing to shut off the water.
Not having to constantly reach to turn the water on and off while doing dishes.
Not getting soapy hands and dirty soapy water all over the counters when washing hands.
The convenience factor of a touchless kitchen faucet is off the charts. Is it life changing? No, of course not. However, as far as modern plumbing conveniences go, it is a modern marvel. These things also help keep you from wasting water with their auto shutoff feature. And best of all, they are typically fairly simple to install as a replacement.
Looking to Upgrade Your Kitchen? Call AAP!
If you are ready to update and upgrade your kitchen, give AAP a call. We can help you pick out the right touchless faucet, and even install it for you. We can also help with bigger projects around the kitchen, such as installing a new dishwasher, sink, or water filtration system!
Service, quality, and affordability for our customers always comes first. Call today to schedule your appointment!
For our great plumbing tips and updates, FOLLOW US ON FACEBOOK!
CLICK HERE to learn about EASY WATER HEATER MAINTENANCE to save you money!
Find out more about Always Affordable Plumbing (Lic. #1003782) by calling:
SACRAMENTO VALLEY: (916) 970-0188
SOLANO COUNTY: (707) 410-3182 
Best Kitchen and Bathroom Upgrades | Always Affordable Plumbing Solano