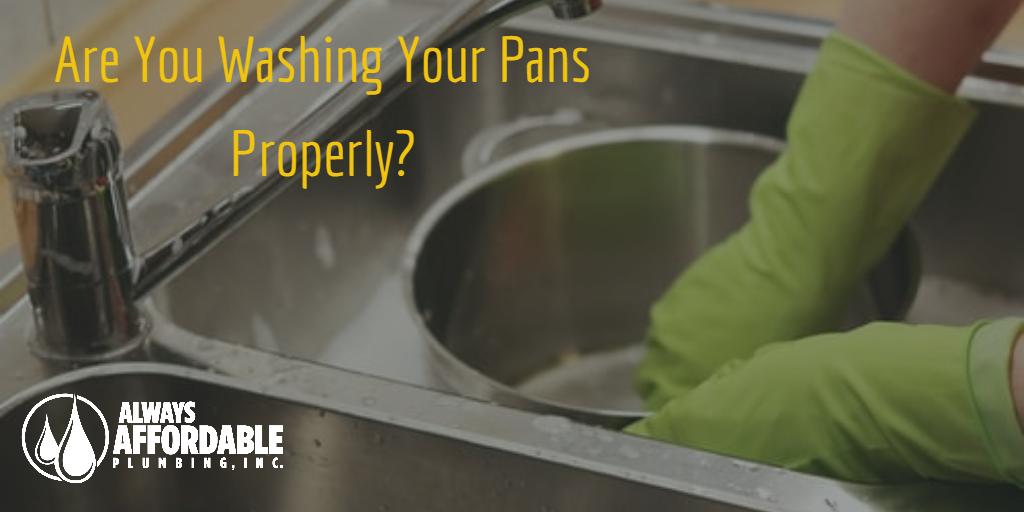 28 Dec

Top-3 Plumbing Tips of 2021

Best Sacramento Plumber Tips | Always Affordable Plumbing Solano Sacramento
Here Are Three of the Best Plumber Tips to Help You With Your Plumbing!
Over the year Always Affordable Plumbing has provided a lot of Best Plumber Tips to our communities in Sacramento and Solano. Our goal is always to help you save money on, and AVOID, plumbing problems. Here are three of our favorite tips:
TIP #1: NO F.O.G. DOWN THE DRAIN
A majority of major drain clogs that we deal with are avoidable. One of the most common culprits of a clogged drain is FOG! FOG stands for fats, oils, and grease. These things should NOT be put down the kitchen drain. As they run through your pipes they start to coat the insides, and then harden and congeal. This build up gets worse over the years, and the congealed mass actually captures other food particles and gunk that gets washed down the drain. Ultimately this causes the insides of your pipes to become more narrow, which slows your drain and makes your pipes more prone to clogs. So, always pour your grease into a grease container first, then wipe those pans out with paper towels before washing. Of course, always be cautious with this as FOG can cause serious burns and even fires! Use an appropriate container to store your FOG, and wait for the remaining to cool off before wiping it out. Worried that your pipes are already FOG lined?? AAP can provide drain inspection services along with hydro jetting service to restore your pipes to "like-new"!
TIP #2: WASH GREASY PANS WITH COLD WATER
This may sound counterintuitive at first, but hear us out. After you have poured your FOG into an appropriate container, and wiped out your pans with paper towels as explained in Tip #1, then it is time to actually wash. Of course, these first couple of steps won't remove all the FOG, but will certainly help in preventing a clogged pipe. Wash the pan using a degreasing dish soap, and use COLD water! Of course, we usually use hot water for dishwashing. However, when it comes to pans with FOG, cold water is best. Cold water helps keep the little remaining FOG in a hardened state, which can travel through your pipes a lot easier, all the way out to the main city sewer connection. Hot water with FOG actually cools off as it travels the long distance to the street and allows the FOG to harden as it coats the insides of your pipes.
TIP #3: BE A PLUNGER PRO!
Tips #1 and #2 will help avoid common clogged drain issues. However, the reality is you will still end up with either a clogged toilet or drain at some point. Instead of calling Always Affordable Plumbing right away, try using the plunger first! When used correctly, a plunger will clear a clogged toilet, as well as clear a clogged sink. Want to learn how to plunge like a pro? Check out THIS ARTICLE that teaches you how!
Best Plumber Tips to Save You Money
Hopefully you find our best plumber tips helpful! Our goal is always to help keep plumbing service affordable and honest for our community. If you find that you need professional plumbing service in Solano or Sacramento areas, please call Always Affordable Plumbing! We can help you with drain cleaning service, leak detection, hydro jetting, hot water heater installations, water filter installation, and more.
LEARN MORE ABOUT HYDRO JETTING SERVICE HERE
We are already booking up fast leading up to the holidays, so be sure to call and schedule your drain cleaning service NOW.
Service, quality, and affordability for our customers always comes first. Call today to schedule your appointment!
For our great plumbing tips and updates, FOLLOW US ON FACEBOOK!
CLICK HERE to learn about EASY WATER HEATER MAINTENANCE to save you money!
Find out more about Always Affordable Plumbing (Lic. #1003782) by calling:
SACRAMENTO VALLEY: (916) 970-0188
SOLANO COUNTY: (707) 410-3182 
Best Sacramento Plumber Tips | Always Affordable Plumbing Solano Sacramento