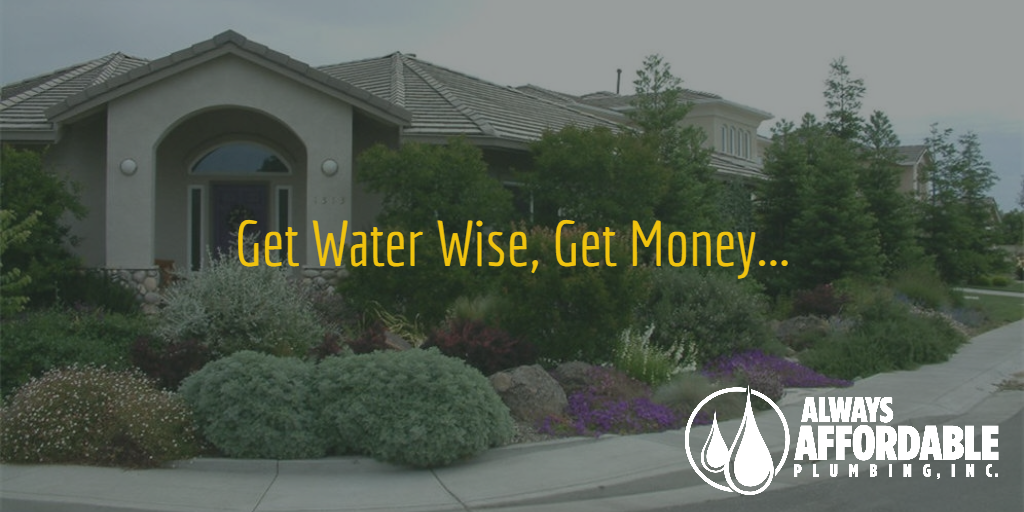 13 Apr

Want MONEY for Saving Water? Water Wise Sacramento Plumber

Best Sacramento Plumber | Water Wise Sacramento
Conserving Water is Important, Especially During Drought Years! Learn How to Get Paid for Being Water Wise…
The Department of Water Conservation (DWC) fears that we are in for another dry year in California. Snow pack measurements done April 1st indicate that we are only at about 60% of our average this time of year. Essentially, this means that so far our "rainy season" has been a real let down. While not declaring us in a "drought" just yet, all signs point towards the need for water conservation.
The good news is that Sacramento will pay you up to $3,000 to change out your turf in favor of water friendly "river landscape".
Conserving water is important regardless of rainfall. It is important to the environment and for our resources to be "water wise" and not wasteful. However, with what appears to be the second "dry" year in a row, Sacramento needs us all to do our part to conserve water. The good news is that Sacramento residents can make simple changes that go a long ways in saving water. The best part is, you can get paid for being water wise in Sacramento!
Who Wants to Deal with Grass Anyways?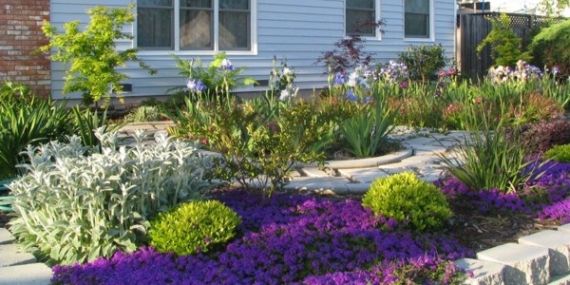 Let's face it-having a beautiful, green front lawn is not what it once was. Most people don't spend time in their front yard like they did in decades past, preferring instead to enjoy the privacy of their backyards. Additionally, the upkeep and maintenance on a lawn that is largely just there for aesthetics is proving to be too expensive and too much work for most people. Add on top of that the watering restrictions that most cities are implementing, and it would be a miracle to keep that thing green through the summer.
The good news is that Sacramento will pay you up to $3,000 to change out your turf in favor of water friendly "river landscape"! That's right-not only will you save on your water bill by significantly reducing landscape watering, you will eliminate the hassle of trying to maintain your lawn. And Sacramento will pay for it! Not only is river landscaping low maintenance, it is very attractive and adds wonderful curb appeal to your home.  
Save Even More Water, Make Even More Money
Changing out your turf for some eco-friendly landscaping is a great start. However, there are even more ways to save water and make money in Sacramento. If you already have water friendly landscaping, or maybe you just don't want to give up your lawn, there are options. Sacramento is also offering up to $1,050 to convert your irrigation into water efficient systems. This includes things like a Smart Irrigation Controller that can automatically adjust your outdoor watering, as well as upgrades to water efficient sprinklers or drip systems. You can even get money back for installing rain barrels that collect rain water runoff!
LEARN MORE ABOUT SACRAMENTO WATER WISE REBATES RIGHT HERE!!
Being Water Wise Made Easy
Now that you can get money back for going water wise in Sacramento there really is no reason not to make the change! The money you get back should cover all of the expenses of making the switch, not to mention the significant savings you will see in your water bill once you reduce landscaping water use. In fact, the average front yard uses 50,000 gallons of water a year!! With river friendly landscaping and high efficiency irrigation, your water usage will be cut down to just a fraction of that!
Always Affordable Plumbing Sacramento and Solano might specialize in plumbing, but we also want our community to take advantage of programs like Sacramento Water Wise. While we might not do landscaping, we are here for all your plumbing needs! Stay tuned to learn how you can go WATER WISE inside your home next!
WANT A FREE HOME PLUMBING INSPECTION?? JOIN OUR DISCOUNT PLUMBING MEMBERSHIP PROGRAM!!!
Service, quality, and affordability for our customers always comes first. Call today to schedule your appointment!
For our great plumbing tips and updates, FOLLOW US ON FACEBOOK!
CLICK HERE to learn about EASY WATER HEATER MAINTENANCE to save you money!
Find out more about Always Affordable Plumbing (Lic. #1003782) by calling:
SACRAMENTO VALLEY: (916) 970-0188
SOLANO COUNTY: (707) 410-3182 
Best Sacramento Plumber | Water Wise Sacramento