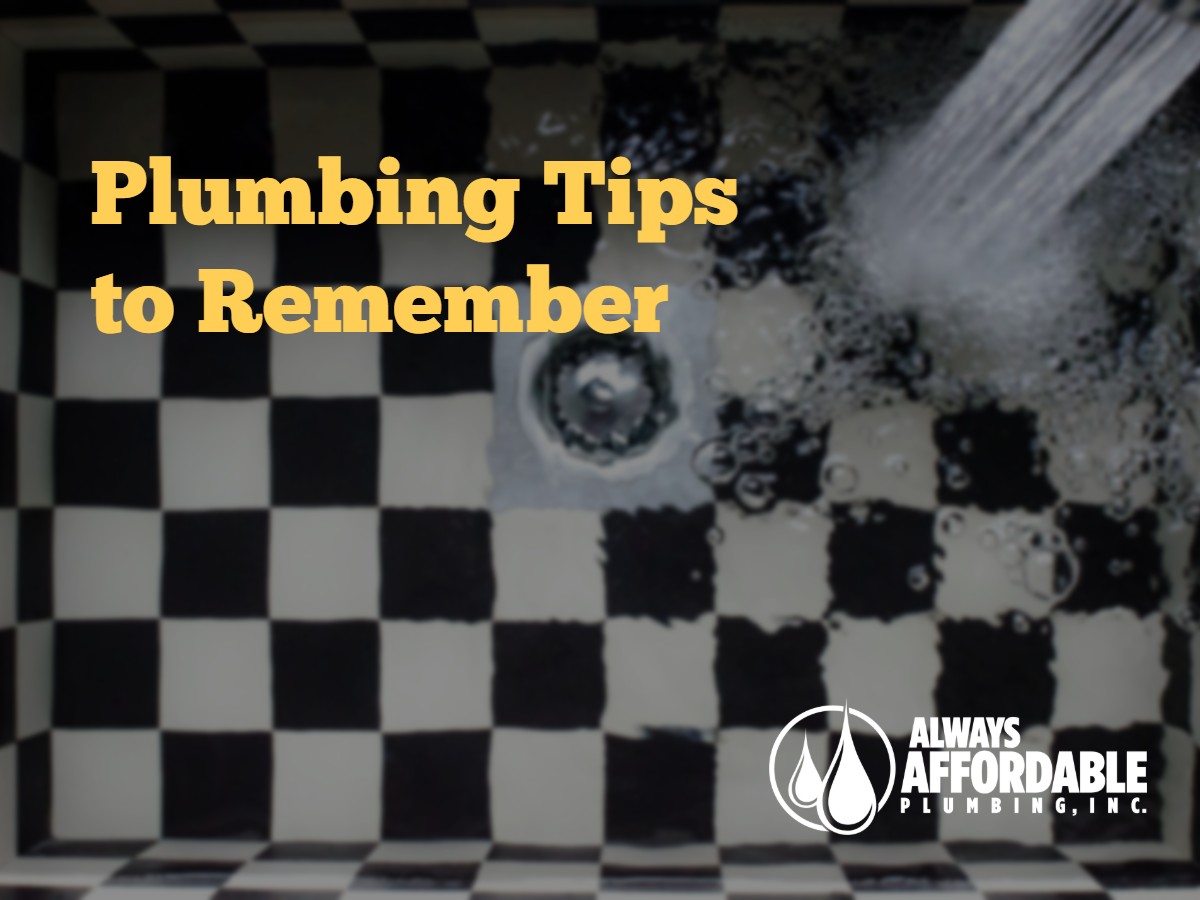 23 Mar

We Are Here for You | Plumbing Tips
This Sacramento plumber is still servicing the community during these challenging times.
Sacramento Plumber | Plumbing Tips Coronavirus
The Nation is facing unprecedented challenges. In the wake of this Coronavirus outbreak, we must continue to persevere. More importantly, in spite of mandated isolation and social distancing, we must work as a community more than ever.
At this time, Always Affordable Plumbing has decided to stay open and available to our community. We are well aware that with more time at home, and more people at home, it is critical that your home plumbing stay in working order. Our dedicated team of licensed, professional plumbers is still here for you.
Essential Services
Clogged drains, broken toilets, backed-up sinks. Once considered just a major inconvenience, are now critical to keep working. Always Affordable Plumbing is ready to help keep your home plumbing flowing. Here are some tips to use to help keep your plumbing working during lockdown.
Don't Wait
Don't hesitate to CONTACT Always Affordable Plumbing at the earliest signs of trouble. Getting ahead of a problem is usually an easier and faster fix than waiting for a total failure.
Don't Flush
Please, don't overwork your sewer pipes by using the toilet like a garbage can. Toilets are for toilet paper and human waste only. Wipes, paper towels, and other items can absolutely clog your main line. Additionally, this can also damage the city main during this time of increased use.
Don't Break Your Garbage Disposal
The garbage disposal is not a secondary garbage can. Scrape off food waste into the actual garbage can first before washing your dishes. Additionally, excessive scraps going down the disposal can not only damage the equipment, but contribute to clogged pipes and slow drains.
Do Some Plumbing Maintenance
If you find yourself stuck at home with some extra downtime, this is the perfect opportunity to perform some simple plumbing maintenance around the house. Consider draining your hot water heater. Check under all your sinks for slow leaks. Tighten nuts around plumbing fixtures. However, if you want some help, even with basic maintenance, we are a call away.
Call Your Sacramento Plumber Today
We understand that these are tough times. However, when it comes to your plumbing, Always Affordable Plumbing is here for you. Please reach out if you need help with a clogged drain, broken toilet, or even just some plumbing maintenance.
For the most affordable plumbing in Sacramento, CONTACT Always Affordable Plumbing!
Service, quality, and affordability for our customers always comes first. Call today to schedule your appointment!
For our great plumbing tips and updates, FOLLOW US ON FACEBOOK!
CLICK HERE to learn why "expensive" doesn't always mean "best" when it comes to plumbing
Find out more about Always Affordable Plumbing (Lic. #1003782) by calling (916) 970-0099.
Sacramento Plumber | Plumbing Tips Coronavirus