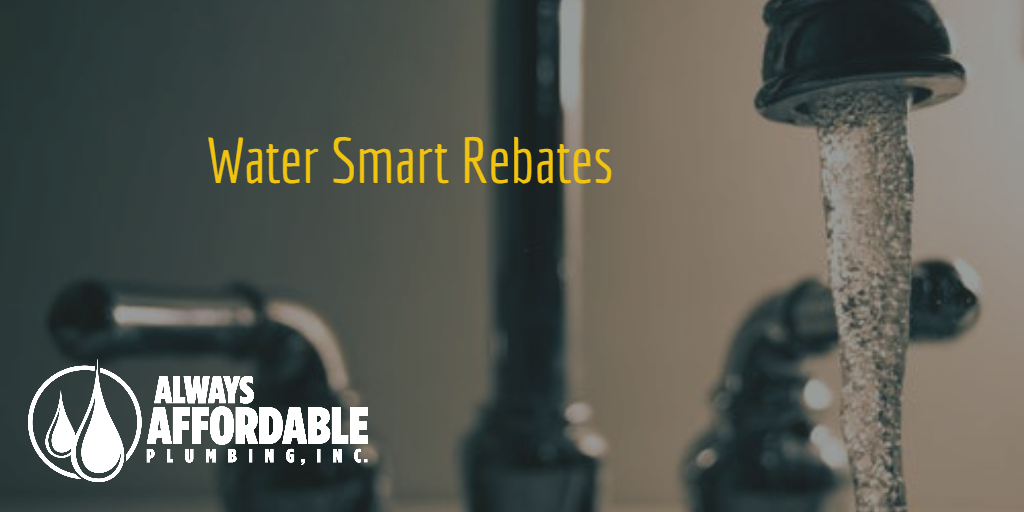 21 Apr

Water Wise Sacramento Plumber | PLUMBING UPGRADE REBATES

Best Sacramento Plumber | Water Wise Sacramento
Get Money Back for These Water Wise Upgrades!
Recently we shared some great rebates for Sacramento for making your landscaping water wise. These great plans basically pay you for saving water. On top of the rebates, you will also save money on your water bill! Sounds like a win-win! In today's Best Plumber Tips we will go over some rebates available for making your indoor plumbing a little more water wise.
Don't Flush Money Away
If your toilets are due for an upgrade, you can RECEIVE UP TO $175 PER TOILET! That is more than enough money to upgrade to a brand new Water Wise toilet. Older toilets are very inefficient when it comes to flushing. Some models actually use up to 7 gallons per flush! Compare that to a modern, water efficient toilet that only uses about 1.25 gallons and you can see how much water you can save. Saving water is not only good for the environment, it also saves you money.
HOW TO QUALIFY FOR A WATER WISE TOILET REBATE
replace a toilet that was installed pre-1992 (manufacture date is usually found on the back of toilet tank or underside of tank lid)

call the Water Smart hotline to confirm eligibility and availability of rebate

Be Water Smart Hotline at 888-WTR-TIPS

(888-987-8477)

purchase a new toilet that is Water Sense Specification certified

Go

HERE

for a list of qualifying toilets

install the new toilet

you can install it yourself or call a licensed plumber from Always Affordable Plumbing, the rebate can go towards purchase price and installation

send in your receipt with your application
PARTICIPATING WATER AGENCIES INCLUDE
Citrus Heights Water District

City of Sacramento

Fair Oaks Water District

Golden State Water District

Rancho Murieta Community Services District
Sacramento County Water Agency
A new toilet is a great way to save water. $175 rebate makes it an even easier choice! GO HERE FOR MORE DETAILS.
Discount Water Fixtures
Looking to upgrade your plumbing fixtures? Did you know you can buy water smart fixtures directly from SMUD at a HUGE DISCOUNT??? These are excellent options for families looking for a nice, affordable upgrade to their bathrooms or kitchens. Also, these are excellent options if you are selling your house and want to upgrade your bathrooms easily and affordably. Check out some of these deals: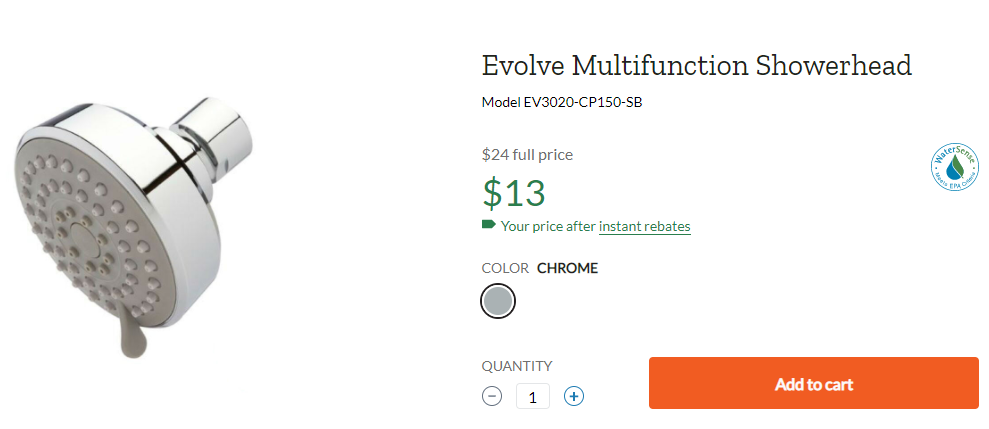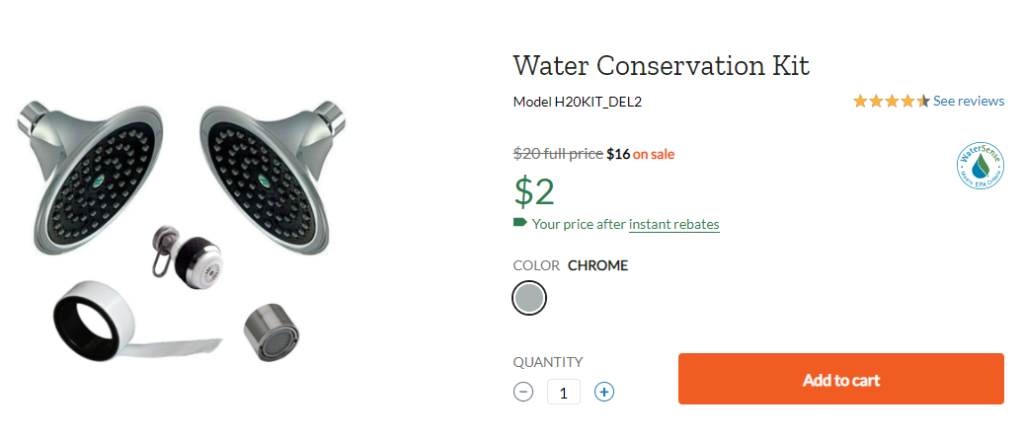 Rebates for Washing Machines and Water Heaters
If it is time to upgrade your washing machine be sure to check with your local water district. Some cities have rebate plans in place. City of Sacramento has $125 rebates for high efficiency water smart washing machines right now. If you need a new water heater, SMUD has rebate plans of $500 and $2,500 depending on the upgrade. Always Affordable Plumbing Sacramento and Solano is here to help you with all of your plumbing needs. We care about helping our community save money, and we care about the environment, so if you have ANY questions about rebate plans, just GIVE US A CALL! We can recommend high efficiency toilets, washers, and fixtures, and of course can help you install them too!
WANT A FREE HOME PLUMBING INSPECTION?? JOIN OUR DISCOUNT PLUMBING MEMBERSHIP PROGRAM!!!
Service, quality, and affordability for our customers always comes first. Call today to schedule your appointment!
For our great plumbing tips and updates, FOLLOW US ON FACEBOOK!
CLICK HERE to learn about EASY WATER HEATER MAINTENANCE to save you money!
Find out more about Always Affordable Plumbing (Lic. #1003782) by calling:
SACRAMENTO VALLEY: (916) 970-0188
SOLANO COUNTY: (707) 410-3182 
Best Sacramento Plumber | Water Wise Sacramento